A Kleerly successful start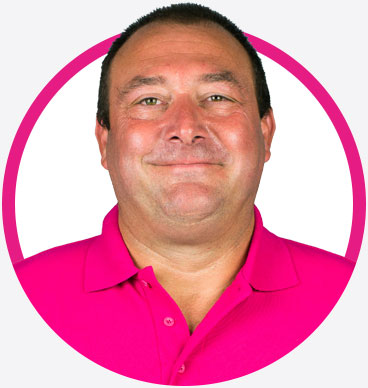 Justin has been a franchisee with Optic-Kleer since 2015. He operates his franchise in Bedfordshire in and around the areas of Bedford, Dunstable, Leighton Buzzard and Luton.
Justin has had many years of experience repairing windscreens as he previously worked for 2 of the major glass companies for approximately 20 years.
How did you first hear about Optic-Kleer?
I first heard of Optic-Kleer literally by seeing an operator in a supermarket car park. I approached him, as a customer. It was someone I had already employed in a previous job. I got chatting to him then chatted to David Overton, reference becoming a franchisee. David told me about everything. I arranged a meeting, where I came to head office and we had a very relaxed chat about how the operation ran and we decided to go from there.
What did you do before you joined Optic-Kleer?
I spent a few years as a shooting instructor in Cambridge, before that I worked for two of the big windscreen companies for approximately 20 to 25 years.
So how do you feel now that you run your own business?
As you said, it is my own business and although I'm working for Optic-Kleer, as a franchisee, I am basically in charge of my own destiny. If I go to work I earn money if I don't, I don't. I have generally found that the harder I work at it, the easier it becomes. Opening my first pay packet after working my first month with Optic-Kleer, I was really surprised. I got out of it what I put in to it.
Do you remember your first customer?
My first customer came and I was very nervous. The training kicked in and I had no problems and got the job done. The repair was really good and the customer was really happy with the service. Absolutely spot on.
How was your week last week?
Yeah it was a really good week last week. I did 40 jobs at one of my good sites. It was a good week.
Have you had experience in the glass industry before?
Yes, I have worked for two of the major glass companies for approximately 20 years. I know the industry inside out and what I saw with Optic-Kleer, I thought that it was definitely for me.
Did you need any experience?
The actual job itself is really easy. When you come to David he will show you all the tools of the trade and give you very in-depth training, so you don't have to have any previous experience to be able to do it.
Was it important to you that Optic-Kleer that was a member of the BFA?
Very much so. Obviously you want to be accredited to something and we want to be separated from any other competitors. Being part of the British Franchise Association was key to me.
Do you find everyday is different?
Yes, every day you meet different customers which is the great thing about the job. You meet different people, different ways of life and it makes it a very enjoyable job. I tend to spend a week at a certain site, so you do tend to meet the same people who come and say hello.
Has running your business given you great rewards?
The financial rewards have made me very stable and I am more confident in what I do, when meeting the public.
What made you decide to do something different?
Obviously being in the industry for so many years, I could see that there was an opening for me in doing the chip repairs. Optic-Kleer gave me that.
Do you have to carry a lot of stock?
Optic-Kleer supplies me with everything I need to do my daily job. I do not need a great deal of stock on my van. Everything is provided by Optic-Kleer which is really great.
What was the training like?
Training lasted about a week, it was very relaxed but very in-depth. I started from the basics, even though I had done it before. I wanted to know the Optic-Kleer way of doing it, which is the right way.
What happened after the training?
I literally finished my training on the Friday and was out working on the Monday. I was very confident in what I did. We covered everything in training, and the backup I had from head office was second to none. I had phone calls from David and head office to check if I was happy and that I was doing it right.
Did you earn from day one?
Yes I was actually surprised at myself as I had a target in my own head as to what I should earn and I doubled that target.
How do you get the customers?
Generally I find when I go to different sites I get customers come back to me who have already used Optic-Kleer. It's easy for customers to find me, they either see me or go on the website and find out where I'm going to be.
Do Optic-Keer have a strong brand presence?
The brand is very strong and unique. It is very unmissable. When people come into a carpark they spot us immediately. All of the equipment we get from day one, the canopy, the van etc makes it very striking. There is no one else that looks like us.